Copyright © 2012 - 2019 Riverlea Quilts All rights reserved.- Web Design Sandra Earle-Russo
Sashiko with Lyn - Applique Fans & Kimono Quilt
You can learn this beautiful Japanese stitching technique for embellishing fabric and quilts.
A small Japanese stitchery (placemat size) using sashiko


This sashiko stitching is on a single layer of indigo fabric.


Sashiko stitching can be traced to 15th century Japan. Although it is much admired today as an elegant embroidery stitch its beginnings were simpler. It was used by many poorer Japanese families to repair garments and to add warmth to hand woven cloth (often hemp). Before modern use, patches were stitched to garments, sometimes on top of old sashiko stitching. As you can imagine, these layered fabrics became quite thick and stiff, but were warmer. Sashiko was used extensively in the north, often by fishermen and farmer's families.

Today sashiko stitching is used in many different ways including as a quilting stitch on Japanese and country style quilts. It is also used as an embroidery and an embellishing stitch. There are many traditional patterns in use and many of the patterns have a story to tell. Contemporary stitchers and fibre artists use it also.

Women, and some men, around the world have enjoyed (and are enjoying) learning this stitch to add to their repertoire of stitching skills. Many feel that it is a very meditative pastime and achieve some stitching, most days. Others learn it for the beauty that can be created. At the same time you are learning sashiko stitching you are sure to be learning something about Japanese culture. The patterns tell many stories about the Japanese and their culture.

Imagine learning details that could transform your stitching experience. Your stitch size will be more elegant (just look at the stitches on traditional Japanese embroidery), you will know the sizes for the sashiko stitch and you may be faster.

You will also learn what threads and fabrics to use for different purposes and you will learn more about the traditional patterns.

SASHIKO WORKSHOP with Lyn

Come and learn this beautiful Japanese stitching technique for embellishing fabric and quilts, stitching done by hand.
Lyn learned sashiko in Japan and will share her treasures with you. There are many samples to see and lots of ideas for inspiration. When this class is offered you will spend a wonderful day surrounded by Japanese textiles and treasures.

Spend a wonderful day surrounded by Japanese textiles and antique treasures.

Saturday: 2020: March 7th 10.30am - 4.30pm

Cost: $75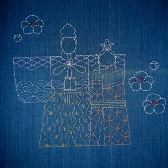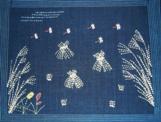 This is a corner of one of the
Kyoto Dreaming
quilts featuring sashiko stitching in a traditional Japanese sashiko pattern.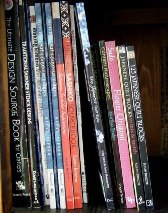 If you live too far away to make the class we have a great selection of Japanese stitching books to help you.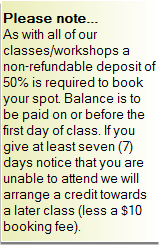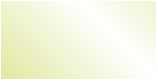 330 Unley Road
Hyde Park SA, 5061
Australia
Tel (08) 8373 0653