Copyright © 2012 Riverlea Quilts All rights reserved.- Web Design Sandra Earle-Russo

Riverlea Creative Quilter's Circle
If you have completed a Basic Beginners Class, a Riverlea Sampler Class or a Rotary Cutting Class at Riverlea during the last fifteen years you may be interested in joining our Quilter's Circle. We meet once a month and for your annual joining fee of $120 you are entitled to a 10% discount on fabric purchases at the meeting. At each meeting there will be a demonstration of a new technique or product, a show & tell, and at some meetings a guest quilter. A great circle with lots of friendship and laughs and supper too.
Thursday 7.30pm - 9.00pm
Dates Feb 23rd, March 22nd, April 19th, May31st,
June 28th, July 19th, August 3oth, Sept 27th,
Oct 25th, Nov 29th
Price $120.00 Annual joining fee for 10 months

Please call us if you would like more details or to join the Riverlea Creative Quilter's Circle - We would love to hear from you.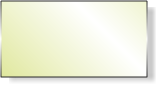 330 Unley Road
Hyde Park SA, 5061
Australia
Tel (08) 8373 0653